Local Attractions
There's plenty to do in the area, you could make a day of it and visit a local attraction before or after you come to see us.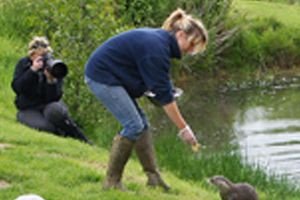 British Wildlife Centre
Eastbourne Road, Lingfield, Surrey, RH7 6LT
Tel: 01342 834658 | www.britishwildlifecentre.co.uk
Opening times: See website for seasonal opening times..
A fine collection of native wildlife in Britian.
From the Fox Revived - 15 miles (30 mins) to/from British Wildlife Centre.
---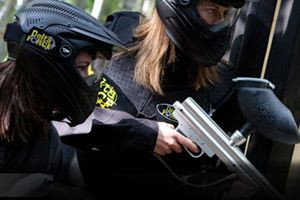 Delta Force Paintball
Off Balcombe Road, Crawley, RH10 7RZ
Tel: 0844 4775050 | www.paintballgames.co.uk
Opening times: Call for times, prices and to book..
From the Fox Revived - 10 miles (16 mins) to/from Delta Force Paintball.
---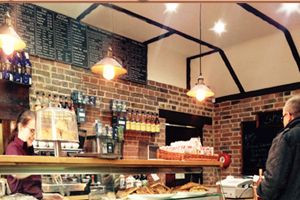 Denbies Wine Estate
London Rd, Dorking, Surrey, RH5 6AA
Tel: 01306 876616 | www.denbies.co.uk
Opening times: See website for seasonal opening times..
England's largest wine estate boasting 250 acres.
From the Fox Revived - 9 miles (18 mins) to/from Denbies Wine Estate.
---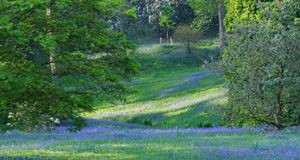 High Beeches Garden
Handcross, Haywards Heath, Surrey, RH17 6HQ
Tel: 01444 400589 | www.highbeeches.com
Opening times: Open between April and October..
A beautiful woodland and water garden.
From the Fox Revived - 11 miles (22 mins) to/from High Beeches Garden.
---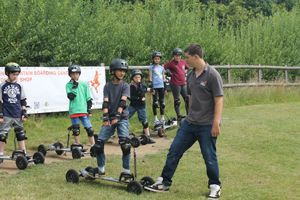 Ride The Hill Mountainboard Centre
Priory Farm, Sandy Lane, Nutfield, Surrey, RH1 4EJ
Tel: 01737 822458 | www.ridethehill.com
Opening times: Saturdays and Sundays 10am-6pm.
Ride The Hill is a UK company that specialises in teaching people how to Mountainboard, situated in the rolling hills of Surrey and is sited on beautiful Priory Farm.
From the Fox Revived - 8 miles (19 mins) to/from Ride The Hill Mountainboard Centre.
---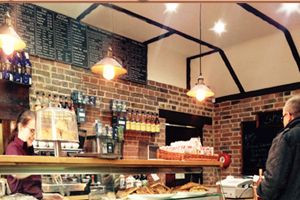 Tulleys Farm
Turners Hill, Crawley, RH10 4PE
Tel: 01342 718472 | www.tulleysfarm.com
Opening times: Daily, 7 days a week, 9am-5pm..
A great day out that includes an award winning tearoom and farmshop.
From the Fox Revived - 10 miles (20 mins) to/from Tulleys Farm.
---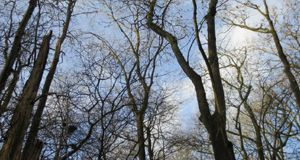 Harewoods Estate
Browns Hill, Bletchingley, Redhill RH1 5PN
Tel: 01342 843225 | www.nationaltrust.org.uk/harewoods
Opening times: Open daily from dawn until dusk..
Harewoods is lovely countryside to explore on foot.
From the Fox Revived - 9 miles (21 mins) to/from Harewoods Estate.
---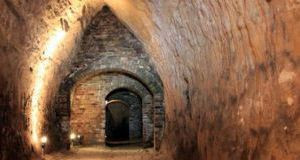 Reigate Caves
Tunnel Rd, Of High Street, Reigate, Surrey, RH2 9AA
Tel: 07762 001171 | www.reigatecaves.com
Opening times: See website for opening times..
Have a great time exploring all the caves.
From the Fox Revived - 6 miles (15 mins) to/from Reigate Caves.
---
Opening times
| Day | Open | Daily menu |
| --- | --- | --- |
| Monday | 10:30am - 11pm | 12noon - 9:30pm |
| Tuesday | 10:30am - 11pm | 12noon - 9:30pm |
| Wednesday | 10:30am - 11pm | 12noon - 9:30pm |
| Thursday | 10:30am - 11pm | 12noon - 9:30pm |
| Friday | 10:30am - 11pm | 12noon - 10pm |
| Saturday | 10:30am - 11pm | 12noon - 10pm |
| Sunday | 10:30am - 10:30pm | 12noon - 9pm |
Disabled facilities
We have full disabled access including a disabled loo and disabled parking. Please don't hestitate to ask if you need any assistance.
Children and under 18's
Whilst primarily an adult's environment, children are welcome in areas away from the bar, although the pub is not very suitable for babies and toddlers in the evenings. We have changing facilities and some high chairs available.
Dogs
Dogs of the well behaved and 'on-the leash' variety are welcome in the bar area.
If you are booking a table and bringing a dog please make us aware so we can assign a specific table for you.
Car Parking
We have a large private car park with 50 odd spaces available.
Weddings
We are afraid we are unable to accommodate wedding parties or functions.
Service
First off, life revolves around the bar, so that's where to head for drinks, menus and to find out where you're sitting if you've booked.
If a table isn't reserved you're welcome to sit at it and have a bite to eat or drink. If you can't find a table, ask and we'll try to find one for you.
Food ordering:
Inside - If you're sitting in the bar area, please order food and drinks at the bar; for anywhere else, please take a seat and we'll come and take your order at the table.
Outside - please find a table, note its number and then order at the bar when you're ready.
Bookings
We do take bookings, but we try to make sure that there is room for customers who are not able to book in advance, so if you have not made a reservation, it's not the end of the world. If there are no tables free we run a waiting list from behind the bar.
Please make bookings by calling or using our online bookings calendar link at the top of the page. Unfortunately we are not able to take bookings via email or facebook.
We don't reserve any of our outside tables so if you enjoy a little alfresco dining these are on a first come first served basis.
The gardens and terrace
If you are eating outside on our lawns or terrace, it is a great help if you could make a note of your table number before ordering at the bar.
By the way, could you please keep tops on and shoes on at all times. This applies to the gents as well.
Accommodation
Latchetts Cottages - 01293 862831
Trumbles Guest House - 01293 863418
Taxis
Road Runners - 01293 780780
Carline DSM - 01293 430430 (airport £10 - Horley £8 - Reigate £15
Driven UK - 01293 773300
United Cars - 01293 429429
Albion Cars - 01293 773777
Uber - Private hire taxi app and website
Meal Tickets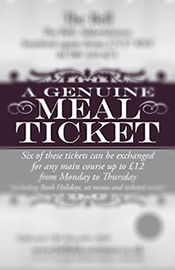 ---
As a little reminder, a Meal Ticket is received for each main course or light bite purchased at full price. Six tickets can then be exchanged for any main course up to £12 from Monday to Thursday (excluding Bank Holidays, set menus, ticketed events and click and collect). For full terms and conditions, please click here.
---