Local Attractions
There's plenty to do in the area, you could make a day of it and visit a local attraction before or after you come to see us.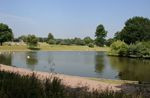 Verulamium Park
Between Bluehouse Hill & Holywell Hill
Set in 100 acres of stunning parkland, Verulamium Park is a real treasure set in the heart of St Albans City centre. It is named after the Roman city of Verulamium, which it stands on. Verulamium Park's main features are its beautiful lake, fed by the River Ver (which also runs at the bottom of our garden) and the Roman ruins which can still be seen in the park to this day.
From the Prae Wood Arms - about one and a half miles to/from Verulamium Park.
---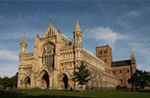 St Albans Cathedral
Abbey Mill Lane, St Albans, AL3 4HA
Tel: 01727 860780 | www.stalbanscathedral.org
Open 8.30am to 5.45pm.
St Albans Cathedral was previously known as the Cathedral & Abbey Church of St Alban. Again being situated in the heart of the city centre it forms a stunning view from every approach. It's shrine of our patron, Saint Alban, attracts visitors from far and wide.
From the Prae Wood Arms - about one and a half miles to/from St Albans Cathedral.
---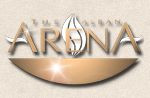 The Alban Arena
Civic Centre, St Albans, AL1 3LD
Tel: 01727 844488 | www.alban-arena.co.uk/
Open 10am - 6pm (Box Office).
A very popular entertainment venue in St Albans town, staging a good old panto every Christmas with a celebrity star - 'Oh no there isn't!'. The Alban Arena has been a big part of the culture of St Albans since the beginning of the 1970s, when it would of been known as St Albans City Hall.
From the Prae Wood Arms - about two miles to/from The Alban Arena.
---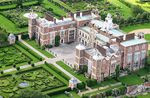 Hatfield House
Church Lane, Hatfield, AL9 5HX
Tel: 01707 287 010 | www.hatfield-house.co.uk/
Open 11am to 5pm Wednesday to Sunday. Closed between 1st Oct and the 25th March.
This Jacobean house is a very popular tourist attraction as it holds many objects that are associated with Queen Elizabeth I. There's 42 acres of gardens at Hatfield House which include a foot maze, fountains, herb gardens and scented plants. Part of the grounds were also used to test the first British tanks in World War I.
From the Prae Wood Arms - about seven miles to/from Hatfield House.
---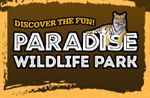 Paradise Wildlife Park
White Stubbs Ln, Broxbourne EN10 7QA
Tel: 01992 470490 | www.pwpark.com/
Open 9:30am to 6pm.
Formally known as Broxbourne Zoo this family run animal park is a fun day out for all of the family. Housing more than 400 animals, with success in the breeding of some endangered species. The intentions of this zoo is that the animals are as comfortable as possible and are therefore kept in enclosures that are as close to their natural habitat as possible.
From the Prae Wood Arms - about seventeen miles to/from Paradise Wildlife Park.
---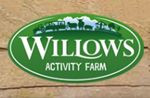 Willows Activity Farm
Red Lodge, Coursers Rd, St Albans AL4 0PF
Tel: 0870 129 9718 | www.willowsactivityfarm.com/
Open 10am to 5:30pm.
Willows Activity farm have a lot to offer. From sheep racing, to animal feeding, funfair rides to day camp. What's not to like for those young, little people in your life? Plus meet some cows, sheep, pigs and goats, to name but a few.
From the Prae Wood Arms - about seven miles to/from Willows Activity Farm.
---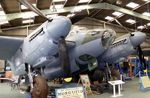 De Havilland Aircraft Museum
Salisbury Hall, London Colney AL2 1BU
Tel: 01727 826400 | www.dehavillandmuseum.co.uk/
Open 10:30am to 5pm. Thursday to Sunday and Tuesdays.
There are at least 30 historic aircrafts currently being displayed or restored at De Havilland. This volunteer run museum is also home to a number of historic engines. Having stood there for more than 50 years it was the first aviation museum to be built in Britain.
From the Prae Wood Arms - about seven miles to/from De Havilland Aircraft Museum.
---
Harry Potter Studio
Warner Bros. Studios Leavesden, Warner Drive, Leavesden WD25 7LP, United Kingdom
Tel: 020 3427 7777 | www.wbstudiotour.co.uk/
Open all day Monday to Friday.
Obviously a fantastic tour for those of you out there who are Harry Potter fans. It's run at Leavesden Studios, the original studios where all the Harry Potter films were made. It includes sets, props and costumes from the films and receives over 5000 visitors a day. The tour generally lasts 3 hours and has won many awards since its opening in 2012.
From the Prae Wood Arms - about eight miles to/from Harry Potter Studio.
---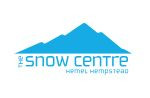 Snow Centre
St Albans Hill, Hemel Hempstead, Hertfordshire HP3 9NH
Tel: 020 3427 7777 | www.thesnowcentre.com/
Open all week. For specific times please see their website.
This indoor skiing and snowboarding centre is great for pros and those of you that are beginners. They offer lessons on its 160m real snow slope from the age of 4. It's also been used by the celebrities to train for TV show The Jump - apparently many of them could have done with a little more training.
From the Prae Wood Arms - about eight and a half miles to/from Snow Centre.
---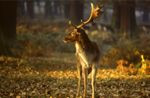 Ashridge Estate National Trust
National Trust - Ashridge Estate, Moneybury Hill, Ringshall, Berkhamsted HP4 1LT, United Kingdom
Tel: 01442 851227 | www.nationaltrust.org.uk/ashridge-estate
Open 9:30am to 5pm, Monday to Friday.
Set over 5000 acres, Ashridge Estate is a fantastic place to explore on foot or by bicycle. With a stunning bluebell wood, trails, guided walks and a camping area Ashridge is great way to enjoy nature and the many varieties of wildlife that inhabit it.
From the Prae Wood Arms - about sixteen miles to/from Ashridge Estate National Trust.
---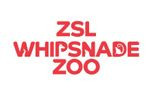 Whipsnade Zoo
Whipsnade, Dunstable, Bedfordshire LU6 2LF
Tel: 01582 872171 | www.zsl.org/zsl-whipsnade-zoo
Open from 10am to 6pm.
The UK's biggest zoo and the only one to offer the 'Keeper for a Day' experience. While there you can walk around, take the zoo's bus or train service or drive your own car amongst the various animals. With 3000 animals there is lots to see and they'll even let you have a sleepover with the white rhinos!
From the Prae Wood Arms - about twelve miles to/from Whipsnade Zoo.
---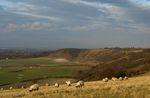 Dunstable Downs
Dunstable Road, Whipsnade, Bedford, LU6 2GY
Tel: N/a | www.nationaltrust.org.uk/dunstable-downs-and-whipsnade-estate
Open All day.
Not only do they form part of the Chiltern Hills, Dunstable Downs are also the highest point in the county of Bedfordshire. It has a visitor centre where you can get yourself something to eat and drink.
From the Prae Wood Arms - about eleven miles to/from Dunstable Downs.
---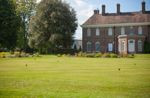 Batchwood Golf Course & Sports Centre
Batchwood Golf Course & Sports Centre, Batchwood Drive, St Albans AL3 5XA, United Kingdom
Tel: 01727 844250 | www.1life.co.uk
Open 6:30am to 10pm, Monday to Friday and 7am - 7pm, Saturday and Sunday.
With a course that challenges golfers of all abilities Batchwood is known as one of the best in the home counties. They offer both pay and play as well as membership. With a recent £6.2million investment it also boasts a bowling green, tennis court, squash court and gym with top of the range equipment.
From the Prae Wood Arms - about two miles to/from Batchwood Golf Course & Sports Centre.
---
Opening times
| Day | Open | Daily menu |
| --- | --- | --- |
| Monday | 11:30am - 11pm | 11:30am - 9:30pm |
| Tuesday | 11:30am - 11pm | 11:30am - 9:30pm |
| Wednesday | 11:30am - 11pm | 11:30am - 9:30pm |
| Thursday | 11:30am - 11pm | 11:30am - 9:30pm |
| Friday | 11:30am - 11pm | 11:30am - 10pm |
| Saturday | 11:30am - 11pm | 11:30am - 10pm |
| Sunday | 11:30am - 10:30pm | 11:30am - 9pm |
Children and minors
Whilst primarily an adult's environment, children are welcome in areas away from the bar, although the pub is not very suitable for babies and toddlers in the evenings. We have changing facilities and some high chairs available.
Disabled facilities
We have full disabled access including a disabled loo and disabled parking. Please don't hestitate to ask if you need any assistance.
Dogs
Dogs of the well behaved and 'on-the leash' variety are welcome in the bar area.
If you are booking a table and bringing a dog please make us aware so we can assign a specific table for you.
Bookings
We do take bookings, but we try to make sure that there is room for customers who are not able to book in advance, so if you have not made a reservation, it's not the end of the world. If there are no tables free we run a waiting list from behind the bar.
Please make bookings by calling or using our online bookings calendar link at the top of the page. Unfortunately we are not able to take bookings via email or facebook.
We don't reserve any of our outside tables so if you enjoy a little alfresco dining these are on a first come first served basis.
Weddings
We are afraid we are unable to accommodate wedding parties or functions.
Meal Tickets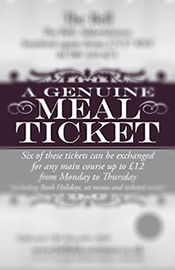 Following a small hiatus on issuing Meal Tickets whilst we were just trading outside, they are now back.
---
As a little reminder, a Meal Ticket is received for each main course or light bite purchased at full price. Six tickets can then be exchanged for any main course up to £12 from Monday to Thursday (excluding Bank Holidays, set menus, ticketed events and click and collect). For full terms and conditions, please click here.
---
Expiry date extension: As it was not possible to redeem Meal Tickets throughout a lot of 2020, tickets with a November 2020 expiry date will be accepted up until November 18th, 2021.