Local Attractions
There's plenty to do in the area, you could make a day of it and visit a local attraction before or after you come to see us.
---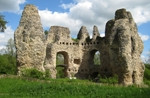 Odiham Castle
North Warnborough - just over the fields.
Open Monday to Sunday from 9am to 6pm.
Odiham Castle is a ruined castle situated near Odiham in Hampshire, United Kingdom. It is one of only three fortresses built by King John during his reign.
From the Mill House - it's about a quarter of a mile to/from Odiham Castle.
---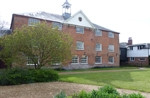 Whitchurch Silk Mill
28 Winchester Street, Whitchurch, Hampshire RG28 7AL.
Tel: 01256 892065 | www.whitchurchsilkmill.org.uk
Whitchurch Silk Mill is a watermill on the River Test, located in the town of Whitchurch, Hampshire, England. The mill was constructed in 1815 on a plot of land called Frog Island and turned in to a working museum in 1999.
From the Mill House - it's about 23 miles to/from the Silk Mill.
---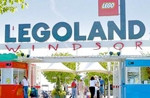 Legoland
Windsor, SL4 4AY.
Tel: 0871 222 2001 | www.legoland.co.uk
Open from 10am to 5pm (Seasonal).
Amusement park where creativity meets fun.
From the Mill House - it's about 24 miles to/from Legoland.
---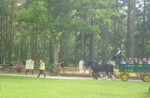 Wellington Country Park
Odiham Road, Riseley, RG7 1SP.
Tel: 0118 932 6444 | www.wellington-country-park.co.uk
Open from 9.30am to 5.30am (4.30pm low season).
350 acres of beautiful parklands with activities for everyone.
From the Mill House - it's about 8.3 miles to/from Wellington Country Park.
---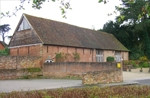 The Cross Barn Community Cinema & Theatre
Palace Gate Farm, Odiham, Hampshire, RG29 1JX.
Tel: 01256 701 803 | www.thecrossbarn.org.uk
The Cross Barn, in Odiham, is one of the earliest agricultural buildings built of brick in Hampshire, and one of the jewels in the valuable collection of Odiham's historic buildings.
From the Mill House - it's about 1 mile to/from the Cross Barn Community Cinema & Theatre.
---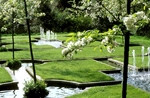 West Green House Gardens and Opera
Thackham's Lane, near Hartley Wintney, Hook, Hampshire, RG27 8JB.
Tel: 01252 844 611 | www.westgreenhouse.co.uk
Nestling in a woodland corner of Hampshire is this ravishingly attractive 1720s manor house, where busts of gods, emperors and dukes now framed with roses, watch over the gardens.
From the Mill House - it's about 5.6 miles to/from West Green House.
---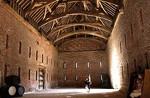 Old Basing House
Basing Grange, The Street, Old Basing, Basingstoke, Hants, RG24 8AE.
Tel: 0845 603 5635 | Old Basing House website
Basing House was a major Tudor palace and castle in the village of Old Basing in the English county of Hampshire. It once rivalled Hampton Court Palace in its size and opulence. Today only its foundations and earthworks remain, but it is still possible to visit the ruins of this historic site and learn more about its history.
From the Mill House - it's about 6 miles to/from Old Basing House.
---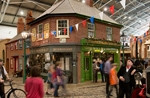 Milestones Living History Museum
Leisure Park, Churchill Way W, Basingstoke RG22 6PG.
Tel: 01256 477 766 | Milestones Living History Museum website
A living history museum with collections of industrial and everyday life. It is made up of a network of streets that have been recreated on those found in Victorian and 1930s Hampshire.
From the Mill House - it's about 6 miles to/from Milestones.
---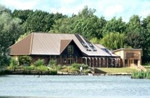 The Nature Discovery Centre
Thatcham, West Berkshire, RG19 3FU.
Tel: 01635 874 381 | www.naturediscovery.org.uk
Open from 10.30am to 5pm, Tuesday to Sunday. 75,000 visitors a year, from nature walks to interactive learning.
From the Mill House - it's about 24 miles to/from the Nature Discovery Centre.
---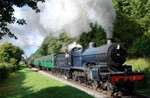 Mid Hants Railway - The Watercress Line
The Railway Station, Alresford, SO24 9JG.
Tel: 01635 874 381 | www.watercressline.co.uk
The Watercress Line runs steam and heritage diesel locomotives throughout the year.
From the Mill House - it's about 24 miles to/from the Watercress Line.
Opening times
| Day | Open | Daily menu |
| --- | --- | --- |
| Monday | 11:30am - 11pm | 12noon - 9pm |
| Tuesday | 11:30am - 11pm | 12noon - 9pm |
| Wednesday | 11:30am - 11pm | 12noon - 9pm |
| Thursday | 11:30am - 11pm | 12noon - 9pm |
| Friday | 11:30am - 11pm | 12noon - 9:30pm |
| Saturday | 11:30am - 11pm | 12noon - 9:30pm |
| Sunday | 11:30am - 10:30pm | 12noon - 9pm |
Disabled and wheelchair access
Due to the quirky nature of the listed water mill, disabled access is unfortunately limited to a part of the ground floor. Disabled toilet facilities are available at this level.
It would greatly help us if you could let us know if wheelchair access is required at the time of booking, so we can reserve a table for you in the appropriate area.
If you require help accessing the building or the lower terrace, there is a bell by the front door which will summon assistance.
Children and minors
Whilst primarily an adult's environment, children are welcome in areas away from the bar, although the pub is not very suitable for babies and toddlers in the evenings. We have changing facilities and some high chairs available.
Prams and pushchairs
In our larger rooms we are able to accommodate prams and pushchairs, although some of the smaller areas are too constricted to allow us to do so. Please don't hesitate to ask if you need somewhere to store yours while you're with us.
Dogs
Dogs of the well behaved and 'on-the leash' variety are welcome in the bar area.
If you are booking a table and bringing a dog please make us aware so we can assign a specific table for you.
Bookings
We do take bookings, but we try to make sure that there is room for customers who are not able to book in advance, so if you have not made a reservation, it's not the end of the world. If there are no tables free we run a waiting list from behind the bar.
Please make bookings by calling or using our online bookings calendar link at the top of the page. Unfortunately we are not able to take bookings via email or facebook.
We don't reserve any of our outside tables so if you enjoy a little alfresco dining these are on a first come first served basis.
Service
First off, life revolves around the bar, so that's where to head for drinks, menus and to find out where you're sitting if you've booked.
If a table isn't reserved you're welcome to sit at it and have a bite to eat or drink. If you can't find a table, ask and we'll try to find one for you.
Food ordering:
Inside - someone will pop over and take your order. Outside - please find a table, note its number and then order at the bar when you're ready.
The Barn - Private Dining Room
We have a lovely old barn which is an agreeable spot for business get togethers and informal bashes for up to 80 friends and family.
We have a few menu options and meeting packages so please ask at the bar when you next pop in or give us a call and we can talk it through or show you round.
The gardens and terrace
If you are eating outside on our lawns or terrace, it is a great help if you could make a note of your table number before ordering at the bar.
By the way, could you please keep tops on and shoes on at all times. This applies to the gents as well.
Taxis
Foot Print Taxis: 01252 522 957
Hart Taxis: 01252 853 330
J&S Taxis: 01256 769 998
Sapphire Taxis: 01252 717 100
Meal Tickets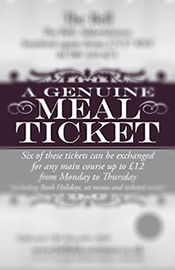 ---
As a little reminder, a Meal Ticket is received for each main course or light bite purchased at full price. Six tickets can then be exchanged for any main course up to £12 from Monday to Thursday (excluding Bank Holidays, set menus, ticketed events and click and collect). For full terms and conditions, please click here.
---