Local Attractions
There's plenty to do in the area, you could make a day of it and visit a local attraction before or after you come to see us.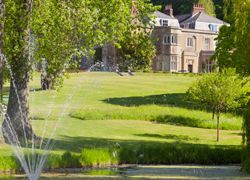 Titsley Place and Gardens
Pitchfont Lodge, Water Ln, Titsey, Oxted RH8 0SA
Titsey Place is an English country house near Oxted in Surrey, England. It was successively the seat of the Gresham and Leveson-Gower families and is now preserved by a charitable trust for the nation.
From the Haycutter - 2.7 miles to/from Titsley Place and Gardens.
---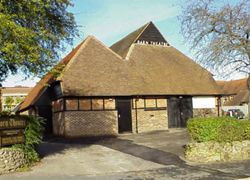 Barn Theatre
25 Bluehouse Ln, Oxted RH8 0AA
http://www.barntheatreoxted.co.uk/
The Barn Theatre, purpose built as a local community theatre, was opened in 1924. It is largely constructed of timbers from a local 13th Century saw-mill and still serves its original purpose of linking the town of Oxted and the village of Limpsfield to provide a venue for social events. It now hosts plays, musical evenings and a variety of other entertainments by resident and non-resident local societies.
From the Haycutter - 1.9 miles to/from Barn Theatre.
---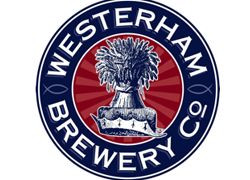 Westerham Brewery Co
Beggars Ln, Westerham TN16 1QP
Dating back to the early 1600's and re-established in 2004 by Robert Wicks it revives the much loved flavours of the Old Black Eagle brewery which closed in 1965.
From the Haycutter - 5.5 miles to/from Westerham Brewery Co.
---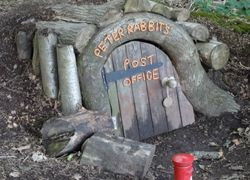 Limpsfield Common
Moorhouse Rd, Oxted RH8 0TW
www.nationaltrust.org.uk/limpsfield-common
Limpsfield Common was used by commoners for grazing their animals and collecting stone and firewood. Now, with its extensive network of footpaths and bridleways through patches of open heathland and large areas of woodland, the Common is a perfect place to enjoy the countryside, whether walking, cycling or horseriding. There's an old Roman road to saunter along too. Limpsfield Common is also a good spot for family outings and picnics, with open, mainly flat, spaces to run and explore. There are magnificent beech trees, some around 200 years old, and the woodland is carpeted with bluebells in spring. Also look out for the partly hidden, recently restored (to its war time condition) Second World War air raid shelter - experience what life was like during an air raid on a guided tour.
From the Haycutter - 3 miles to/from Limpsfield Common.
---

Information
Use the 'Eat Out to Help Out' scheme here.
Get a 50% discount on food and non-alcoholic drinks, up to a maximum of £10 discount per diner.
Valid every Monday, Tuesday and Wednesday between the 3rd and 31st August.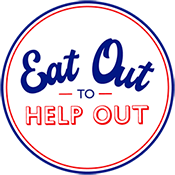 Keeping everyone safe amidst the Coronavirus pandemic
We have put some changes in place in order to keep everyone as safe as possible and so have moved our information section into a new page.
Click here for details of the changes we've made
Opening times
| Day | Open | Food served |
| --- | --- | --- |
| Monday | 11:30am - 11pm | 12noon - 9pm |
| Tuesday | 11:30am - 11pm | 12noon - 9pm |
| Wednesday | 11:30am - 11pm | 12noon - 9pm |
| Thursday | 11:30am - 11pm | 12noon - 9pm |
| Friday | 11:30am - 11pm | 12noon - 9:30pm |
| Saturday | 11:30am - 11pm | 12noon - 9:30pm |
| Sunday | 11:30am - 10pm | 12noon - 9pm |