Local Attractions
There's plenty to do in the area, you could make a day of it and visit a local attraction before or after you come to see us.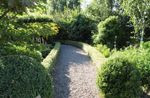 Fieldcrest Gardens
Fieldcrest, Thornton Common Road, Thornton Hough, Wirral, CH63 0LT
Tel: 0151 334 8878 | www.fieldcrestgarden.co.uk
Whether you're a complete beginner or an experienced gardener, there's something for everyone at Fieldcrest Garden. The beautiful setting and informal atmosphere will provide you with an inspiring and relaxing outing - and teach you something new as well.
From the Red Fox - about 2 miles to/from Fieldcrest Gardens.
---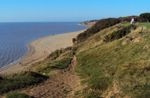 Wirral Country Park
Station Road, Thurstaston, Merseyside, CH61 0HN.
Tel: 0151 648 4371 | www.wirral.gov.uk
Open year round.
An 11km walking and cycling track with stunning coastal views.
From the Red Fox - about 5 and a half a miles to/from Wirral Country Park.
---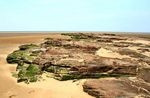 Wirral Beaches
Up and down the Wirral
www.visitwirral.com/coast-and-countryside/coast/wirral-beaches
Wirral is proud of three beautiful beaches featured in the Good Beach Guide - Meols, Moreton and Red Rocks.
---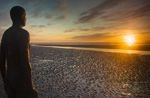 Antony Gormley Sculptures
Mariners Road, Crosby Beach, Liverpool, Merseyside, L23 6SX
Another Place by Antony Gormley - website
Open year round.
Spectacular life size cast iron sculptures of men staring out to sea designed to question man's relationship with nature. A bit of a drive but if you're in the area for a couple of days, is worth a drive.
From the Red Fox - about 20 miles to/from Antony Gormley Sculptures.
---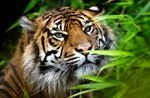 Chester Zoo
Chester Zoo, Upton-by-Chester, Chester, CH2 1LH
Tel: 01244 380280 | www.chesterzoo.org
Open year round; times vary according to season.
The UK's most popular Zoo with over 11000 animals - made all the more popular by the recent BBC adaptation "our Zoo"
From the Red Fox - about 12 miles to/from Chester Zoo.
---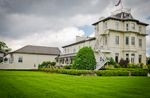 Thornton Hall Hotel
Thornton Hall Hotel & Spa, Neston Road, Thornton Hough, Wirral, CH63 1JF
Tel: 0151 336 3938 | www.thorntonhallhotel.com
Just down the road from the pub, a four star hotel and spa with stunning facilities.
---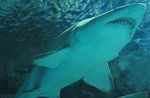 Blue Planet Aquarium
Longlooms Rd, Cheshire Oaks, Ellesmere Port CH65 9LF
Tel: 0151 357 8804 | www.blueplanetaquarium.com
Open 10am to 5pm Monday to Friday and 10am to 6pm on weekends.
Home to Europe's largest collection of sharks.
From the Red Fox - about 10 miles to/from Blue Planet Aquarium.
---
Chester, Liverpool and Cheshire Oaks.
The Red Fox is located within a 20 minute or so drive of the popular cities of Chester and Liverpool as well as being a similar distance from the Cheshire Oaks shopping village. Easily close enough to tag on a well earned pub visit after your day out.
---
Opening times
| Day | Open | Daily menu |
| --- | --- | --- |
| Monday | 10am - 11pm | 12noon - 8:30pm |
| Tuesday | 10am - 11pm | 12noon - 8:30pm |
| Wednesday | 10am - 11pm | 12noon - 8:30pm |
| Thursday | 10am - 11pm | 12noon - 8:30pm |
| Friday | 10am - 11pm | 12noon - 9:30pm |
| Saturday | 10am - 11pm | 12noon - 9:30pm |
| Sunday | 10am - 10:30pm | 12noon - 8:30pm |
Disabled facilities
We have full disabled access including a disabled loo and disabled parking. Please don't hestitate to ask if you need any assistance.
Children and minors
Whilst primarily an adult's environment, children are welcome in areas away from the bar, although the pub is not very suitable for babies and toddlers in the evenings. We have changing facilities and some high chairs available.
Dogs
Dogs of the well behaved and 'on-the leash' variety are welcome in the bar area.
If you are booking a table and bringing a dog please make us aware so we can assign a specific table for you.
Bookings
We do take bookings, but we try to make sure that there is room for customers who are not able to book in advance, so if you have not made a reservation, it's not the end of the world. If there are no tables free we run a waiting list from behind the bar.
Please make bookings by calling or using our online bookings calendar link at the top of the page. Unfortunately we are not able to take bookings via email or facebook.
We don't reserve any of our outside tables so if you enjoy a little alfresco dining these are on a first come first served basis.
Sadly due to our operation we are not able to cater for very large parties or groups.
The gardens and terrace
If you are eating outside on our lawns or terrace, it is a great help if you could make a note of your table number before ordering at the bar.
By the way, could you please keep tops on and shoes on at all times. This applies to the gents as well.
Meal Tickets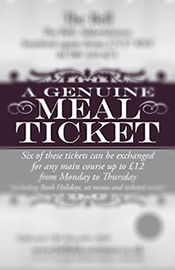 Following a small hiatus on issuing Meal Tickets whilst we were just trading outside, they are now back.
---
As a little reminder, a Meal Ticket is received for each main course or light bite purchased at full price. Six tickets can then be exchanged for any main course up to £12 from Monday to Thursday (excluding Bank Holidays, set menus, ticketed events and click and collect). For full terms and conditions, please click here.
---
Expiry date extension: As it was not possible to redeem Meal Tickets throughout a lot of 2020, tickets with a November 2020 expiry date will be accepted up until November 18th, 2021.