Local Attractions
There's plenty to do in the area, you could make a day of it and visit a local attraction before or after you come to see us.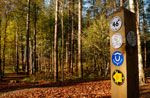 Delamere Forest
Sat Nav: CW8 2JD
Tel: 0300 067 4340 | www.forestry.gov.uk/delamere
Delamere Forest is a shady oasis in the midst of the stunning Cheshire Plain. It is home to 'Go Ape', amazing bike trails and also holds a variety of musical concerts.
From the Morris Dancer - 4 miles to/from Delamere Forest.
---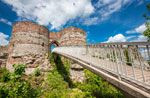 Beeston Castle
Sat Nav: CW6 9TX
Tel: 0370 333 1181 | www.engliush-heritage.org.uk
Crowning a rocky crag and boasting spectacular views, Beeston is one of the most dramatically sited medieval castles in England. With a 4,000 year history and a 40-acre woodland park Beeston has something for everyone to enjoy.
From the Morris Dancer - 9 miles to/from Beeston Castle.
---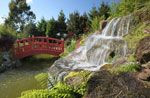 Mount Pleasant Gardens
Sat Nav: CW6 0TB
Tel: 01829 751 592 | www.mountpleasantgardens.co.uk
Set in the glorious heart of the rolling Cheshire Countryside, Mount Pleasant Gardens offers the ideal opportunity to meander through some of the finest displays of traditional mixed gardens including ponds with year round interest.
From the Morris Dancer - 6 miles to/from Mount Pleasant Gardens.
---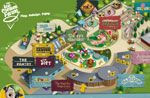 The Ice Cream Farm
Sat Nav: CH3 9NE
Tel: 0800 133 7000 | www.theicecreamfarm.co.uk
It's not just the 40+ flavours of ice cream on offer here, there's also a kids play area, farm animals, quad bikes and many more exciting events going on.
From the Morris Dancer - 7.5 miles to/from The Ice Cream Farm.
---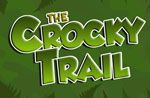 Crocky Trail
Sat Nav: CH3 7PH
Tel: 01244 336 084 | www.crockytrail.co.uk
The fun starts as soon as you arrive here with all the rides, the trail and the challenges it's the perfect way to have some quality family time.
From the Morris Dancer - 6.5 miles to/from Crocky Trail.
---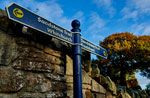 Sandstone Trail
Sat Nav: WA6 9LY
Tel: 01928 723 744 | www.sandstonetrail.co.uk
The Sandstone Trail is one of the finest and most popular long distance walks in the UK. It stretches for 34 miles and offers superb, unbroken and often elevated walking across the lovely Cheshire Countryside.
From the Morris Dancer - 6.5 miles to/from Sandstone Trail.
---

Information
Use the 'Eat Out to Help Out' scheme here.
Get a 50% discount on food and non-alcoholic drinks, up to a maximum of £10 discount per diner.
Valid every Monday, Tuesday and Wednesday between the 3rd and 31st August.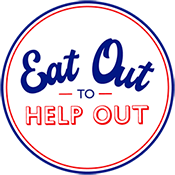 Keeping everyone safe amidst the Coronavirus pandemic
We have put some changes in place in order to keep everyone as safe as possible and so have moved our information section into a new page.
Click here for details of the changes we've made
Opening times
| Day | Open | Food served |
| --- | --- | --- |
| Monday | 12noon - 11pm | 12noon - 9pm |
| Tuesday | 12noon - 11pm | 12noon - 9pm |
| Wednesday | 12noon - 11pm | 12noon - 9pm |
| Thursday | 12noon - 11pm | 12noon - 9pm |
| Friday | 12noon - 11pm | 12noon - 10pm |
| Saturday | 12noon - 11pm | 12noon - 10pm |
| Sunday | 12noon - 10:30pm | 12noon - 9pm |