Local Attractions
There's plenty to do in the area, you could make a day of it and visit a local attraction before or after you come to see us.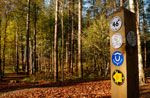 Delamere Forest
Sat Nav: CW8 2JD
Tel: 0300 067 4340 | www.forestry.gov.uk/delamere
Delamere Forest is a shady oasis in the midst of the stunning Cheshire Plain. It is home to 'Go Ape', amazing bike trails and also holds a variety of musical concerts.
From the Morris Dancer - 4 miles to/from Delamere Forest.
---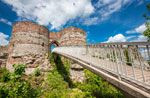 Beeston Castle
Sat Nav: CW6 9TX
Tel: 0370 333 1181 | www.engliush-heritage.org.uk
Crowning a rocky crag and boasting spectacular views, Beeston is one of the most dramatically sited medieval castles in England. With a 4,000 year history and a 40-acre woodland park Beeston has something for everyone to enjoy.
From the Morris Dancer - 9 miles to/from Beeston Castle.
---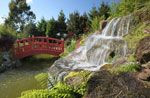 Mount Pleasant Gardens
Sat Nav: CW6 0TB
Tel: 01829 751 592 | www.mountpleasantgardens.co.uk
Set in the glorious heart of the rolling Cheshire Countryside, Mount Pleasant Gardens offers the ideal opportunity to meander through some of the finest displays of traditional mixed gardens including ponds with year round interest.
From the Morris Dancer - 6 miles to/from Mount Pleasant Gardens.
---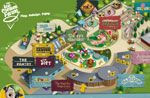 The Ice Cream Farm
Sat Nav: CH3 9NE
Tel: 0800 133 7000 | www.theicecreamfarm.co.uk
It's not just the 40+ flavours of ice cream on offer here, there's also a kids play area, farm animals, quad bikes and many more exciting events going on.
From the Morris Dancer - 7.5 miles to/from The Ice Cream Farm.
---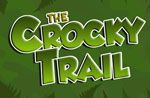 Crocky Trail
Sat Nav: CH3 7PH
Tel: 01244 336 084 | www.crockytrail.co.uk
The fun starts as soon as you arrive here with all the rides, the trail and the challenges it's the perfect way to have some quality family time.
From the Morris Dancer - 6.5 miles to/from Crocky Trail.
---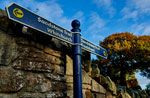 Sandstone Trail
Sat Nav: WA6 9LY
Tel: 01928 723 744 | www.sandstonetrail.co.uk
The Sandstone Trail is one of the finest and most popular long distance walks in the UK. It stretches for 34 miles and offers superb, unbroken and often elevated walking across the lovely Cheshire Countryside.
From the Morris Dancer - 6.5 miles to/from Sandstone Trail.
---
Opening times
| Day | Open | Daily menu |
| --- | --- | --- |
| Monday | 12noon - 11pm | 12noon - 9pm |
| Tuesday | 12noon - 11pm | 12noon - 9pm |
| Wednesday | 12noon - 11pm | 12noon - 9pm |
| Thursday | 12noon - 11pm | 12noon - 9pm |
| Friday | 12noon - 11pm | 10:30am - 10pm |
| Saturday | 10:30am - 11pm | 10:30am - 10pm |
| Sunday | 10:30am - 10:30pm | 10:30am - 9pm |
Dogs
We love dogs and we're most definitely a dog-friendly pub - our well-behaved and on-the-leash furry companions are welcome throughout the main bar and locals bar only.
Parking
The Morris Dancer car park is only for customer use. It has a number of spaces available at the front and to the side of the pub.
Children and under 18's
Whilst primarily an adult's environment, children are welcome in areas away from the bar, although the pub is not very suitable for babies and toddlers in the evenings. We have changing facilities and some high chairs available.
Disabled Facilities
We have disabled access and a disabled toilet with baby changing facilities. We have disabled parking spaces outside as well, with quick access to the pub.
Bookings
We do take bookings, but we try to make sure that there is room for customers who are not able to book in advance, so if you have not made a reservation, it's not the end of the world. If there are no tables free we run a waiting list from behind the bar. Please use our online booking system at the top of the page or give us a call. Unfortunately we are not able to take bookings via email or Facebook.
Weddings
We are afraid that we are unable to accommodate wedding parties or large functions. We do have a private dining room available to book for up to sixteen people - please give us a call to check availability.
Food ordering:
First off, life revolves around the bar, so that's where to head for drinks, menus and to find out where you're sitting if you've booked.
If a table isn't reserved you're welcome to sit at it and have a bite to eat or drink. If you can't find a table, ask and we'll try to find one for you.
Food ordering:
Inside - You're welcome to head to the bar for a drink and then find a table where someone will come and take your order.
On the terrace - Please find a table, note its number and then order your drink at the bar when you're ready. We'll look after everything else from there.
On the picnic benches - Please find a table, note its number and order at the bar when you're ready.
By the way, could you please keep tops and shoes on at all times. This applies to the chaps as well.
Taxis
Tarvin Cars - 07890 454207
Arles Private Hire Taxis, Tarporley - 01829 732557
Beanie's Private Hire, Kelsall - 01829 751861
Kelsall Cars -07557 904761
Busy B, Tarporley - 07768 051770
Meal Tickets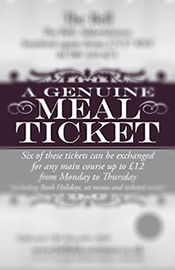 ---
As a little reminder, a Meal Ticket is received for each main course or light bite purchased at full price. Six tickets can then be exchanged for any main course up to £12 from Monday to Thursday (excluding Bank Holidays, set menus, ticketed events and click and collect). For full terms and conditions, please click here.
---