Afternoon Tea
---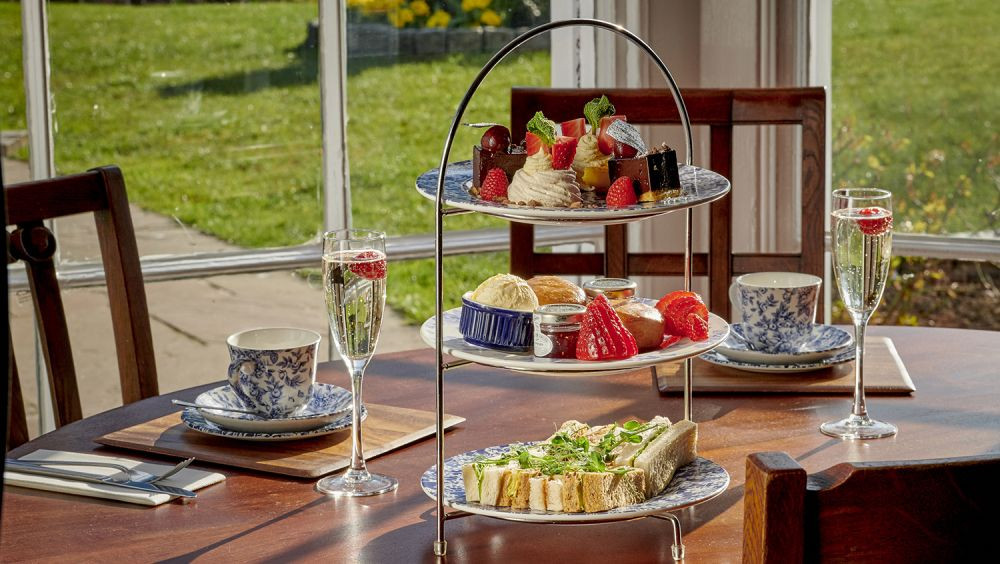 The ritual of afternoon tea owes its origins to Anna, the 7th Duchess of Bedford. As a young women in the early 1800s she lived during a time when it was common to eat only two main meals a day, with breakfast scheduled early in the morning and dinner occurring late in the evening. Weakened and irritated by hunger pangs each day, she decided to schedule time to take tea and snack each afternoon.
Taking inspiration from this, we decided to continue with the tradition of this delightful mid-afternoon pause and are now proud to offer afternoon tea here at the Highdown
Our Afternoon Tea includes sandwiches, cakes and home made scones with clotted cream served with a pot of tea or coffee, priced at £18.95 per person, or if you'd like to add a little sparkle to your afternoon, we also offer a Prosecco Afternoon Tea for £23.95.