Afternoon Tea
---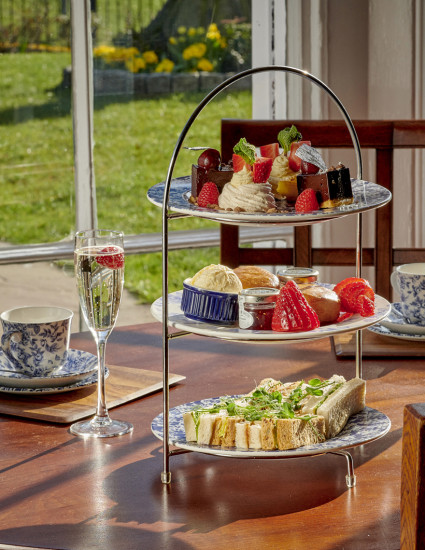 Afternoon tea, that most quintessentially English time of day.
Well being a lovely English country pub, we thought it rather appropriate for us to add this to our offering.
The classic chintzy cake stand will be filled with assorted, freshly sliced sandwiches, cakes, scones with clotted cream and jam and a generous pot of tea for two. The only thing we can't promise is Carson from Downton Abbey serving it to you.
All for £14.95 for one or £29.95 for two people. This is what afternoons were made for… even better with a glass of fizz! We serve Monday to Saturday, 2-5pm and booking is advisable, especially on Saturdays. Gift vouchers are also available.
For those who would like further refreshment, we've decided on a Prosecco option, £36.95 for two, or a Forest Gin and tonic G&T each at £39.95.
Feel free to pop in to book, or alternatively call us on 01625 828111
We hope you can join us.
Afternoon Tea
* Afternoon Tea: £14.95
* Afternoon Tea with Prosecco: £18.45
* Afternoon Tea with a Forest Gin and tonic: £19.95