Local Attractions
There's plenty to do in the area, you could make a day of it and visit a local attraction before or after you come to see us.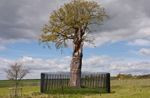 Boscobel House
Brewood, Bishops Wood, St19 9AR
Tel: 0370 3331181 | www.english-heritage.org.uk
Open Wednesday to Sunday 10am to 5pm.
Gardens and hiding place of King Charles ll Royal Oak.
From the Oakley- about 2 miles to/from Boscobel House.
---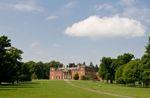 Chillington Hall
Port Lane, Brewood, WV8 1RE
Tel: 01902 850236 | chillingtonhall.co.uk
Please see website for opening times.
Georgian Country House
From the Oakley- about 3 miles to/from Chillington Hall.
---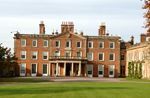 Weston Park
Weston Under Lizard, TF11 8LE
Tel: 01952 852100 | www.weston-park.com
Open 11am to 4pm.
17th Century mansion, fine art, Capability Brown Landscapes
From the Oakley- about 4 and a half a miles to/from Weston Park.
---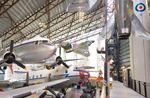 Cosford Air Museum
Lyssander Ave, Cosford, Shrop, TF118UP
Tel: 01902 376200 | www.rafmuseum.org.uk/cosford
Open 10am to 5pm
Royal Air Force museum, history of aviation.
From the Oakley- about 7 and a half a miles to/from Cosford Air Museum.
---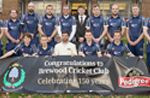 Brewood Cricket Club
Deansfield Rd, Brewood, ST199HT
Tel: 01902 850395
Open Saturday for match days and events.
From the Oakley- about 2 miles to/from Brewood Cricket Club.
---
Brewood Cycle Challenge
St Dominics, Bargate St, brewood, ST199BA
Open June.
Annual event, approx 800 riders raise money for charity.
From the Oakley- Brewood Cycle Challenge passes right past our doors.
---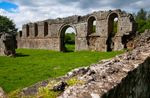 White Ladies Priory
Nr Bishops Wood
Tel: | www.english-heritage.org.uk
Open all day between the 5th apr and 24th Mar.
12th Century Priory Ruins
From the Oakley- about 3 miles to/from White Ladies Priory.
---
Brewood Junior Football Club
70 Moatbrook Av, Codsall, WV81DH
Tel: 01902 843078
Local Junior football club, with seven teams up to under 18's
From the Oakley- about a mile to/from Brewood Jnr Football Club.
---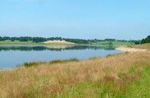 Belvide Reservoir
Shut Green Lane, Brewood
www.westmidlandbirdclub.org.uk
Bird sanctuary and private fishing. Built to supply the Shropshire Union Canal
From the Oakley- about a mile to/from Belvide Reservoir.
---
Coven Ramblers
Tel: 01902 790059 | www.gscs.co.uk/covenramblers
Meet Sunday mornings.
Local Walking group, weekly walks free to anyone to join. Visit the website for more information.
From the Oakley- about 4 miles to/from Coven Ramblers.
---
Opening times
| Day | Open | Daily menu |
| --- | --- | --- |
| Monday | 10am - 11pm | 12noon - 9:30pm |
| Tuesday | 10am - 11pm | 12noon - 9:30pm |
| Wednesday | 10am - 11pm | 12noon - 9:30pm |
| Thursday | 10am - 11pm | 12noon - 9:30pm |
| Friday | 10am - 11pm | 12noon - 10pm |
| Saturday | 10am - 11pm | 12noon - 10pm |
| Sunday | 10am - 10:30pm | 12noon - 7pm |
Children and minors
Whilst primarily an adult's environment, children are welcome in areas away from the bar, although the pub is not very suitable for babies and toddlers in the evenings. We have changing facilities and some high chairs available.
Disabled facilities
We have full disabled access including a disabled loo and disabled parking. Please don't hestitate to ask if you need any assistance.
Dogs
Dogs of the well behaved and 'on-the leash' variety are welcome in the bar area.
If you are booking a table and bringing a dog please make us aware so we can assign a specific table for you.
Service
First off, life revolves around the bar, so that's where to head for drinks, menus and to find out where you're sitting if you've booked.
If a table isn't reserved you're welcome to sit at it and have a bite to eat or drink. If you can't find a table, ask and we'll try to find one for you.
Food ordering:
Inside - someone will pop over and take your order. Outside - if you're sitting on the terrace, someone will come and take your order, if you're sitting at a picnic table, please note its number and then order at the bar when you're ready.
Bookings
We do take bookings, but we try to make sure that there is room for customers who are not able to book in advance, so if you have not made a reservation, it's not the end of the world. If there are no tables free we run a waiting list from behind the bar.
Please make bookings by calling or using our online bookings calendar link at the top of the page. Unfortunately we are not able to take bookings via email or facebook.
We don't reserve any of our outside tables so if you enjoy a little alfresco dining these are on a first come first served basis.
Weddings
We are afraid we are unable to accommodate wedding parties or functions.
Taxis
Codsall Cars - 01902 846411
Albrighton Taxis - 01902 441444
Go Carz - 01902 717273
Meal Tickets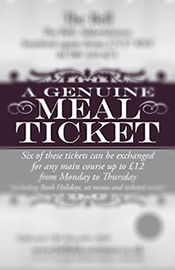 ---
As a little reminder, a Meal Ticket is received for each main course or light bite purchased at full price. Six tickets can then be exchanged for any main course up to £12 from Monday to Thursday (excluding Bank Holidays, set menus, ticketed events and click and collect). For full terms and conditions, please click here.
---