Private Dining Room
Are you looking for a private space to dine with friends or family, or for a business meeting? We have two private dining rooms available for pre-booking...
This first is our dedicated Race Course View room which is on the first floor and is perfect for gatherings of 10 to 12 people. The room can be dressed for a business meeting complete with screen and projector if needed, or for a small gathering away from the hubbub of the rest of the pub.
For a little more space, our second option is our Chester Room, which is the corner room found on the ground floor to the right of the bar. With a little furniture shuffling, this makes a lovely space that can seat up to 14 for a private dinner, or again for business meetings with the room laid up to suit.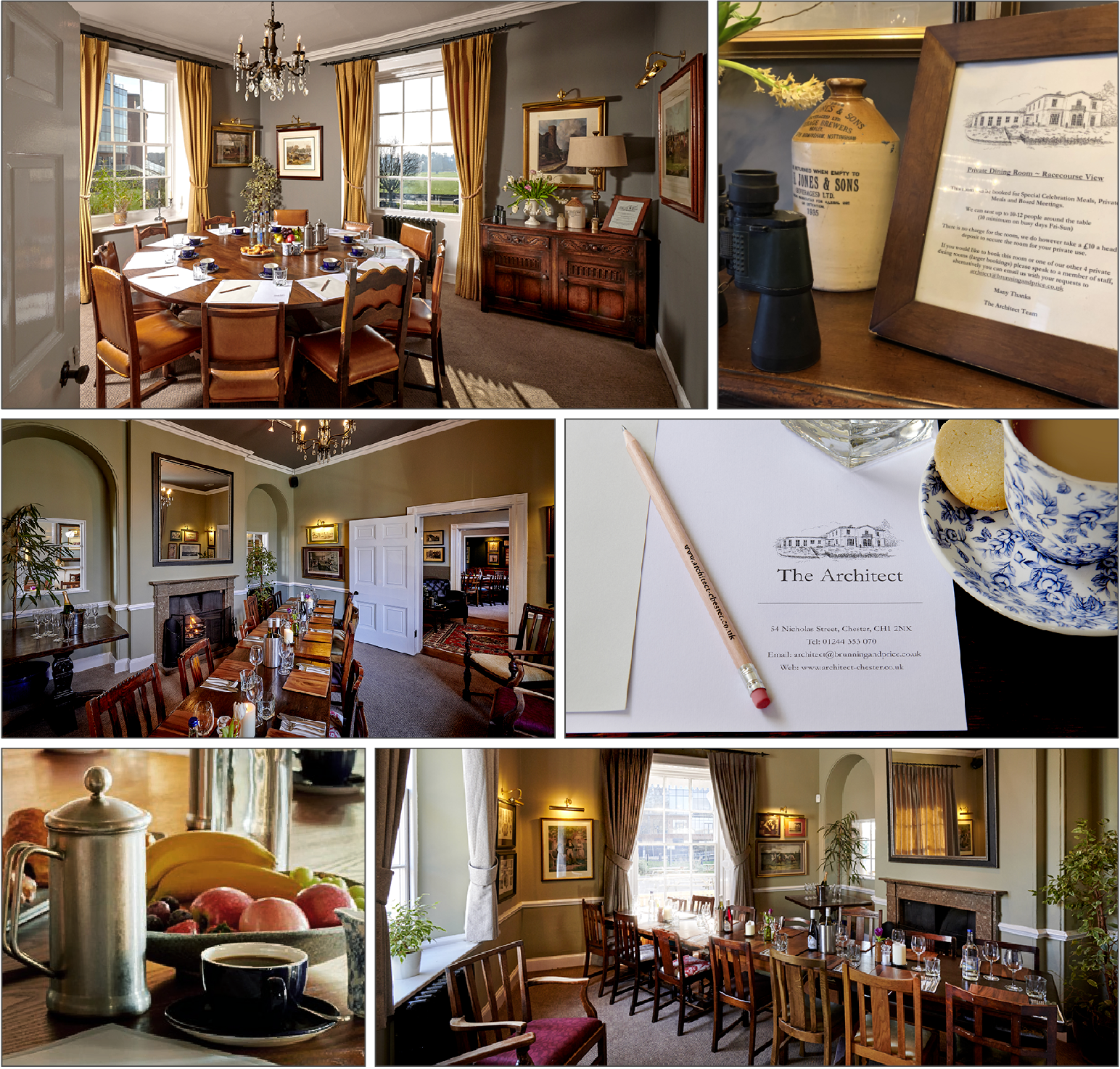 If you have any other occasion in mind, do let us know and we will see what we can do to help as there is an opportunity to use our Harrison Room which sits directly opposite, to create a little more space.
For more information on booking any of our private dining rooms, please get in touch or ask at the bar.