Local Attractions
There's plenty to do in the area, you could make a day of it and visit a local attraction before or after you come to see us.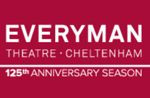 Everyman Theatre
7-10 regent street, Cheltenham, GL50 1HQ
Tel: 01242 572 573 | www.everymantheatre.org.uk
A vibrant theatre offering a variety of theatrical entertainment from drama, comedy, opera, musicals to traditional pantomimes.
From the Old Courthouse - 50 metres to/from Everyman Theatre.
---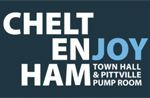 Cheltenham Town Hall
Imperial square, Cheltenham, GL15 1QA
Tel: 0844 576 2210 | www.cheltenhamtownhall.org.uk
Rich in heritage, opulence and vibrancy, the jewel of Cheltenham sets a stunning backdrop for an impressive year-round events programme.
From the Old Courthouse - 0.3 miles to/from Cheltenham Town Hall.
---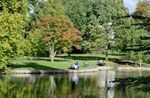 Pittville Park
Pitville park, A435 Cheltenham, GL52 2BP
Tel: 01242 262 626
This is the largest ornamental park in Cheltenham which features the famous Pump rooms and lakes. The park is split into two, with the east side having a children's play area and aviaries where you can find birds and bunnies, the west side homes small areas of woodland and large lakes.
From the Old Courthouse - to/from Pittville Park.
---
Montpellier District
Montpellier walk, Cheltenham, GL50
The district has distinctive architecture, attractive villas, ornamental gardens and houses the famous Cheltenham Ladies College, St Andrews church and the Imperial Gardens
From the Old Courthouse - 0.5 miles to/from Montpellier District.
---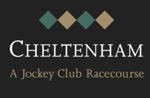 Cheltenham Racecourse
Cheltenham race course, Cheltenham, GL50 4SH
Tel: 01242 513 014 | cheltenham.thejockeyclub.co.uk
Cheltenham racecourse is the home of jump racing. The wide variety of experiences range from the relaxed feel of meetings late on in the year, to its most prestigious meeting, which is the world-famous Cheltenham Festival.
From the Old Courthouse - 1.5 miles to/from Cheltenham Racecourse.
---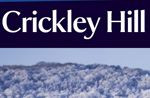 The Wilson
The Wilson, Cheltenham art gallery and museum, Clarence street, Cheltenham, GL50 3JT
Tel: 01242 237 431 | www.cheltenhammuseum.org.uk
A premier art gallery and museum which is home to and internationally significant museum collection of exceptional quality and variety.
From the Old Courthouse - 0.2 miles to/from The Wilson.
---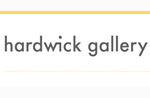 Hardwick Gallery
University of Gloucestershire, Hardwick campus, St Pauls road, Cheltenham, GL50 4BS
This is a space for the exploration of art and ideas. The gallery presents a public programme of exhibitions and residencies, artist talks, panel discussion and workshops.
From the Old Courthouse - 0.9 miles to/from Hardwick Gallery.
---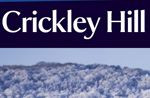 Crickley Hill - National Trust
Crickley hill, Birdlip, Gloucster, GL4 8JY
Tel: 01452 863 170 | www.nationaltrust.org.uk/crickley-hill
This long-distance footpath journeys through picturesque villages, breath taking countryside and past ancient sites. With lots of comings and goings from our feathered friends, there's lots to see over Crickley Hill.
From the Old Courthouse - 4.5 miles to/from Crickley Hill - National Trust.
---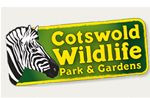 Cotswold Wildlife Park
Bradwell grove, Burford, OX18 4 JP
Tel: 01993 823 006 | www.cotswoldwildlifepark.co.uk
One of the UK's largest zoological collections and most exciting gardens. They exhibit over 260 species of animals and is set in 160 acres of landscaped parkland.
From the Old Courthouse - 22 miles to/from Cotswold Wildlife Park.
---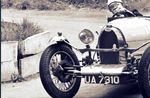 Prescott Speed Hill Climb
Bugatti owners club, prescott hill, Gotherington, Cheltenham, GL52 9RD
Tel: 01242 673 136 | www.prescott-hillclimb.com
A day out on the Prescott estate is the quintessential garden party. You can admire fantastic cars and motorcycles or wonder around the paddock, you are sure to have a fabulous day.
From the Old Courthouse - 6 miles to/from Prescott Speed Hill Climb.
---
Opening times
| Day | Open | Daily menu |
| --- | --- | --- |
| Monday | 10:30am - 11pm | 12noon - 9pm |
| Tuesday | 10:30am - 11pm | 12noon - 9pm |
| Wednesday | 10:30am - 11pm | 12noon - 9pm |
| Thursday | 10:30am - 11pm | 12noon - 9pm |
| Friday | 10:30am - 12midnight | 12noon - 10pm |
| Saturday | 10:30am - 12midnight | 12noon - 10pm |
| Sunday | 10:30am - 11pm | 12noon - 9pm |
Children
Whilst primarily an adult's environment, children are welcome in areas away from the bar, although the pub is not very suitable for babies and toddlers in the evenings. We have changing facilities and some high chairs available.
Dogs
Dogs of the well behaved and on the leash variety are welcome in the public bar. When booking a table, please let us know if you have a dog so we can seat you in a suitable spot.
Larger parties
For tables or group bookings over 12, or for private dining options, please give us a call or drop us an email at [email protected] or visit our Private Hire Page for more information.
Disabled Access
Our wheelchair access into the pub is on the Regent street side, please ring the bell for access. We also have accessible toilets on the ground floor. If you do have restricted mobility please do let us know when booking a table and we shall find you a suitable spot.
How things work
First of all, life revolves around the Bar, so that's where to head for drinks, menu's and to find out where you're sitting if you've booked. If a table isn't reserved, you're welcome to sit at it for a drink or a bite to eat. If you can't find a table, ask us and we'll try to find one for you.
Bookings
We do take bookings, but we try to make sure that there is room for customers who haven't had the chance to book in advance, so if you haven't made a reservation, it's not the end of the world. If there are no tables free, you can grab a drink at the bar until something pops up. Bookings can be made over the phone or via our online booking calendar link at the top of the page.
Food ordering
We offer table service in all areas of the pub, but feel free to pop up to the bar to place your order there if you prefer.
Taxis
Dial a cab - 01242 242 424 (Offer a disability service)
Starline cars - 01242 250 250
Andycars - 01242 262 611
A2B - 01242 580 580
Spa taxi - 01242 807 666
727 Taxi - 01242 523 523
Meal Tickets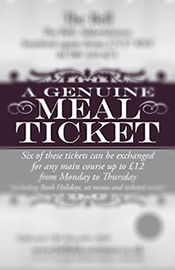 ---
As a little reminder, a Meal Ticket is received for each main course or light bite purchased at full price. Six tickets can then be exchanged for any main course up to £12 from Monday to Thursday (excluding Bank Holidays, set menus, ticketed events and click and collect). For full terms and conditions, please click here.
---