Book and Wine Club
12midnight, Saturday 25th September 2021
---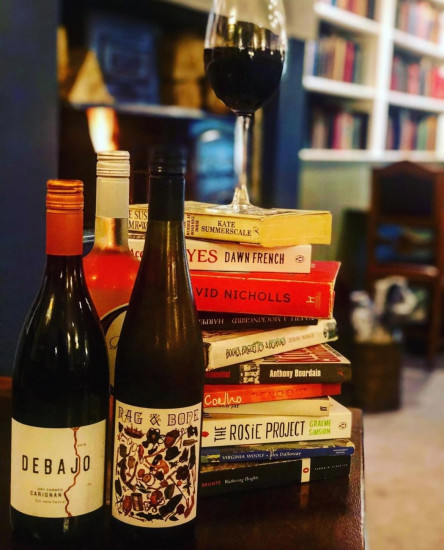 What is better than a good book ? A good book paired with the perfect glass of wine of course! Pairing books and booze just makes sense : Some books have a light and bubbly feel, some dry and bold and some are an acquired taste.

Every meeting we will have an exciting and new wine for you to enjoy which we will have expertly paired with the book in discussion!

You don't need to be a wine guru (sometimes we may do a cocktail instead) or an avid reader, maybe you have always fancied going to a book club or would like to meet new people in a relaxed atmosphere? Maybe you want to share your passion and knowledge of books and wine, or maybe you love a good read and aren't that bothered about wine- that's fine too.
Anyone is welcome, don't even worry if you havent finished the book.
We meet on the last Tuesday of the month in the Library at The Highwayman at 7:30pm
September's Pick
Delicacy : A memoir about cake and death.
by Katy Wix
Twenty-one snapshots of a life - some staccato, raw and shocking, some expansive, meditative, and profound, underpinned with moments of startling humour that shatter the darkness - all beginning with a single memory. A memory of cake.

The sickly royal icing marked the moment Katy found her voice. The madeira cake was the sun her group therapy sessions orbited. The 'missing cake' from a lost holiday has never let go. The Bara brith eaten in hospital after a life-altering car crash was as tough as the metal that hit her. The supermarket rock cake was where she 'practised wanting'.

Shocking, raw, darkly funny and deeply humane, Katy Wix's exploration of trauma, grief, addiction, love, loss, memory and hope is truly unforgettable.