Local Attractions
There's plenty to do in the area, you could make a day of it and visit a local attraction before or after you come to see us.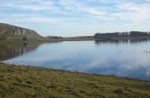 Malham Tarn Estate
Waterhouses, Settle, North Yorkshire, BD24 9PT
Tel: 01729 830 416 | www.nationaltrust.org.uk/malham-tarn-estate/
Open all day.
A popular dales beauty spot, rolling hills and rugged moorland
From the Aspinall Arms - about 28 miles to/from Malham Tarn Estate.
---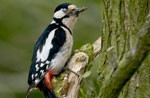 Hardcastle craggs
Near Hebden Bridge, West Yorkshire, HX7 7AP
Tel: 01422 844 518 | www.nationaltrust.org.uk/hardcastle-crags/
Open all day.
beautiful wooded valley with 19th century Gibson Mill at its heart
From the Aspinall Arms - about 30 miles to/from Hardcastle craggs.
---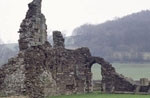 Sawley Abbey
Lancshire, BB7 4LG
Tel: 0870 333 1181 | www.english-heritage.org.uk/daysout/properties/sawley-abbey/
Open 10am-5pm every day.
The remains of a Cistercian abbey founded in 1148, set on the banks of the Ribble against a backdrop of dramatic hills.Ê
From the Aspinall Arms - about 9 miles to/from Sawley Abbey.
---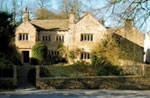 Pendle Heritage Centre
Park Hill, Barrowford, Nelson, Lancashire, BB9 6JQ.
Tel: 01282 677 150 | www.visitlancashire.com/things-to-do/pendle-heritage-centre-p7135
Open 11am-4pm.
The Pendle Heritage Centre is open daily and includes a Garden Tearoom, 18th Century Walled Garden, Cruck Frame Barn, a Parlour shop, Tourist Information Centre, Pendle Arts Gallery and a Conference Centre.
From the Aspinall Arms - about 16 miles to/from Pendle Heritage Centre.
---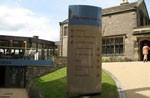 Clitheroe castle
Castle Hill, Clitheroe, Lancashire, BB7 1BA.
Tel: 01200 424 568 | new.lancashire.gov.uk/leisure-and-culture/museums/clitheroe-castle-museum.aspx
Open 11am to 4pm.
The museum stands high on Castle Hill, in the shadow of the Castle Keep, an image which has dominated Clitheroe's skyline for over 800 years.
From the Aspinall Arms - about 4 miles to/from Clitheroe castle.
---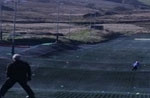 Pendle ski club
Pendle Ski Club, Clitheroe Road, Sabden, Clitheroe, Lancashire, BB7 9HN.
Tel: 01200 425 222 | www.pendleskiclub.org/
Lessons by appointment, please get in touch.
Pendle is a slope built on sound investment. Member owned, and run completely by volunteers, every penny earned is re-invested back into the infrastructure. That's why we are proud to boast that we have one of the best "dry" surfaces in the country.
From the Aspinall Arms - about 6 miles to/from Pendle ski club.
---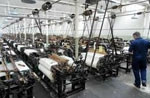 Queen St Mill Textile Museum
BB10 2JD
Tel: 01282 412 555 | Textile Museum website
Open 12noon to 5pm. Closed Sundays.
Queen Street Mill is a unique survivor of the textile industry. The Mill represents the last commercial steam powered textile weaving mill in the world.
From the Aspinall Arms - about 14 miles to/from Queen St Mill Textile Museum.
---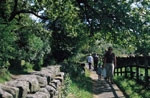 Wycoller Country Park
Pepper Hill Barn Study Centre, Trawden, Colne, Lancashire, BB8 8SY.
Tel: 01282 870 253 | www.visitpendle.com
Open all day.
Wycoller Country Park is one of the prettiest Country Parks in Lancashire. The area is famous for its association with the Brontë sisters who referred to many of the nearby landmarks in books such as "Wuthering Heights" and "Jane Eyre".
From the Aspinall Arms - about 24 miles to/from Wycoller Country Park.
---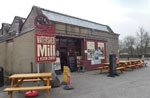 The Watershed Mill
Langcliffe Rd, Settle, North Yorkshire, BD24 9LR.
Tel: 01729 825 539 | www.watershedmill.co.uk/
Open Monday to Saturday, 10am to 5pm and Sunday from 11am to 5pm.
Located in the market town of Settle, the Watershed Mill is set in the beautiful surroundings of the Yorkshire Dales and is only 5 minutes walk from the famous Settle to Carlisle Railway.
From the Aspinall Arms - about 25 miles to/from The Watershed Mill.
---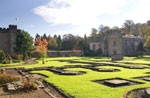 Whalley abbey
Whalley Abbey, The Sands, Whalley, Clitheroe, Lancashire, BB7 9SS.
Tel: 01254 828 400 | www.whalleyabbey.org
Grounds open daily.
The Cistercian Abbey of Stanlow, in Cheshire, moved to Whalley in 1296. The Church was built between 1330 and 1380, but the Abbot's lodging and Infirmary were not completed until c. 1440.
From the Aspinall Arms - about 2 miles to/from Whalley abbey.
---
Opening times
| Day | Open | Daily menu |
| --- | --- | --- |
| Monday | 10:30am - 10pm | 12noon - 9pm |
| Tuesday | 10:30am - 10pm | 12noon - 9pm |
| Wednesday | 10:30am - 10pm | 12noon - 9pm |
| Thursday | 10:30am - 10pm | 12noon - 9pm |
| Friday | 10:30am - 11pm | 12noon - 9:30pm |
| Saturday | 10:30am - 11pm | 12noon - 9:30pm |
| Sunday | 10:30am - 9pm | 12noon - 7pm |
Disabled facilities
We have full disabled access including a disabled loo and disabled parking. Please don't hestitate to ask if you need any assistance.
Children and minors
Whilst primarily an adult's environment, children are welcome in areas away from the bar, although the pub is not very suitable for babies and toddlers in the evenings. We have changing facilities and some high chairs available.
Dogs
Dogs of the well behaved and 'on-the leash' variety are welcome in the bar area.
If you are booking a table and bringing a dog please make us aware so we can assign a specific table for you.
Accommodation
Swan Inn, Whalley
62 King St, Clitheroe, Whalley, Lancashire, BB7 9SN.
Tel: 01254 822 195
---
Mitton Hall
Mitton Rd, Mitton, Whalley, BB7 9PQ.
Tel: 01254 826 544
---
Inn at the station, Clitheroe
King St, Clitheroe, Lancashire, BB7 2EU.
Tel: 01200 425 464
---
Eaves Hall
Moor Ln, West Bradford, Clitheroe, BB7 3JG.
Tel: 01200 425 271
---
Weddings
We are afraid we are unable to accommodate wedding parties or functions.
Bookings
We do take bookings, but we try to make sure that there is room for customers who are not able to book in advance, so if you have not made a reservation, it's not the end of the world. If there are no tables free we run a waiting list from behind the bar.
Please make bookings by calling or using our online bookings calendar link at the top of the page. Unfortunately we are not able to take bookings via email or facebook.
We don't reserve any of our outside tables so if you enjoy a little alfresco dining these are on a first come first served basis.
Sadly due to our operation we are not able to cater for very large parties or groups.
Service
First off, life revolves around the bar, so that's where to head for drinks, menus and to find out where you're sitting if you've booked.
If a table isn't reserved you're welcome to sit at it and have a bite to eat or drink. If you can't find a table, ask and we'll try to find one for you.
Food ordering:
Inside - someone will pop over and take your order. Outside - please find a table, note its number and then order at the bar when you're ready.
The gardens
If you are eating outside, it is a great help if you could make a note of your table number before ordering at the bar.
By the way, could you please keep tops on and shoes on at all times. This applies to blokes as well.
Taxis
Beez Private Hire
Tel: 01254 822 922
Whalley Cars
Tel: 01254 822 522
A1 Taxis
Tel: 01200 442 525
Meal Tickets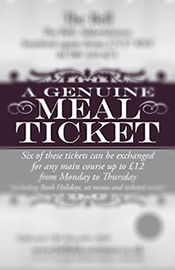 ---
As a little reminder, a Meal Ticket is received for each main course or light bite purchased at full price. Six tickets can then be exchanged for any main course up to £12 from Monday to Thursday (excluding Bank Holidays, set menus, ticketed events and click and collect). For full terms and conditions, please click here.
---