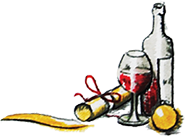 Let it snow, let it snow, let it snow...
The festive period is a time for relaxing, indulging and spending time with friends and family, and we think we've got the best place for it here at the Mute Swan.
A roaring fire, hearty fresh food, a great range of real ales and a wide selection of wines and spirits. To explore our Christmas options please click the link below or give us a call on 020 8481 7969.
We hope you can join us
Alisha and the Mute Swan team.