Berkshire Botanical and Tarquins Gin Tasting
---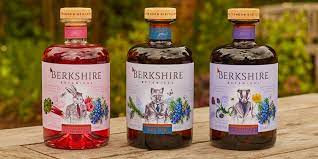 Berkshire Botanical Gin Tasting
A familiar face from Yattendon Distillery will be kicking off your summer festivities with a gin tasting on Friday 30th July at 7pm. Tom from Berkshire Botanical will be here with some of their award winning gins for you to try and give you an insight to what they have planned with their new distillery opening later this year.
Tickets will be £10 each which will include a G&T upon arrival, gin samples and nibbles.
Tarquins gin tasting and tour
If you can't get away to the beach this summer, we'll bring it to you! Elliot from Tarquins Cornish Gins will be doing a Tarquins tour event throughout August, starting with a tastings evening on Saturday 31st July at 6pm, Tickets will be £15 and will include a G&T upon arrival, samples of their gin and rum, nibbles and a cocktail to finish with!
Due to current Covid restrictions we are planning the tasting events to be held outside in the heated marquee. If you are coming as a group we ask that you make one larger booking so we can arrnage the seating accordingly.
To make your summer weekends more enjoyable and to tie in with the Tarquins summer event, every Saturday in August we will have different muscians playing live music in the garden from 1-5pm. The perfect set up for a weekend lunch with your friends and family!
---
---

When you have completed the details above, please save them by clicking below.
Everything correct? If not, please update, resave and preview again. When ready, click here to make your purchase.
Required fields are marked with an asterisk (*)