Pet Photo Shoot Day
12:30pm, Thursday 28th October 2021
---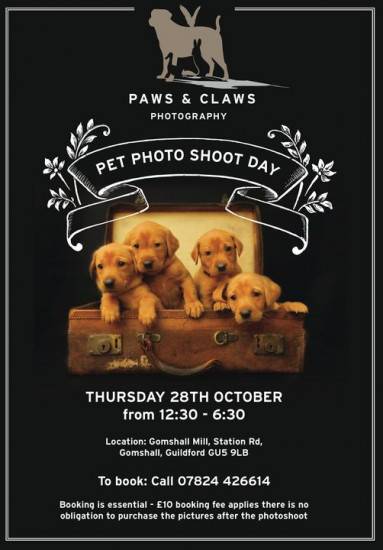 We all know that at the best of times our furry four legged friends make the best therapists, cuddle buddies and all round best mates! This past couple of years we have needed the love and companionship of our pets more than ever before, so why not treat them? Pop a dicky bow on your pooch, pamper your parrot, fluff up your feline or brush your bunnies, then pop in to the pub for a pet photoshoot!
Paws and Claws Photography will be here at the pub snapping away from 12.30pm until 6.30pm on thursday 28th October. Booking is essential, to book call 07824 426614
£10 booking fee applies with no obligation to buy the pictures after the photoshoot.