Dysart Arms Bunbury Beer & Cider Festival
Thursday 7th to Sunday 10th May
---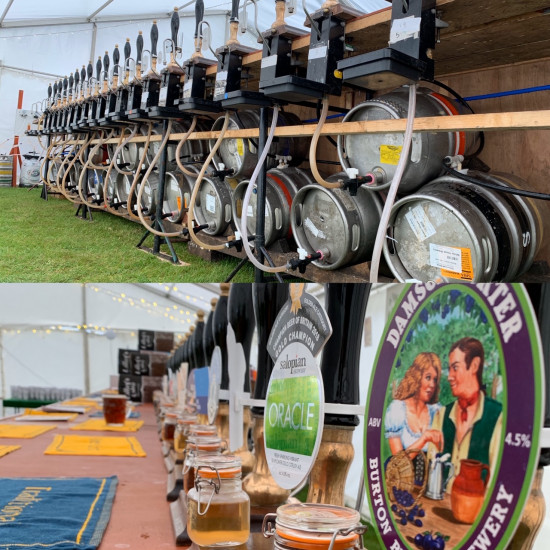 We are proud to announce The Dysart Arm's first Beer and Cider Festival. This event will be over Victory in Europe Day (VE Day) and we will be acknowledging and celebrating the end to nearly six years of a war that had cost the lives of millions; had destroyed homes, families, and cities; and had brought huge suffering and privations to the populations of entire countries. We would like this day to be remembered and we will be working closely with local charities over the weekend to raise awareness.
The event...It's all happening from 5-10pm Thursday 7th, 12-10pm Friday 8th and Saturday 9th, 12-5pm Sunday 10th May; our garden will be host to our very first Beer and Cider festival! It's going to be a fun filled weekend with over 20 cask ales and over a dozen ciders for you to try. We will have live music, childrens's entertainment and our BBQ will be running also.
As a nod to our gin and Prosecco drinkers, will also have a fully stocked bar in the festival marquee for those that aren't so keen on beer but want to soak up the music and festival atmosphere.
It's FREE to pop down but if you want to get ahead of the game it's best to buy a food and drink ticket below. This will get you 6 halves of any beer or cider from the festival bar (or 3 G&Ts or 3 Prosecco fizzs') plus a meal from our BBQ, all for £25.
Hope to see all of you over this action packed weekend at some point.
Stuart and The Dysart crew
---
---

When you have completed the details above, please save them by clicking below.
Everything correct? If not, please update, resave and preview again. When ready, click here to make your purchase.
Required fields are marked with an asterisk (*)