Beartown Tap Takeover
7:30pm, Thursday 20th February 2020
---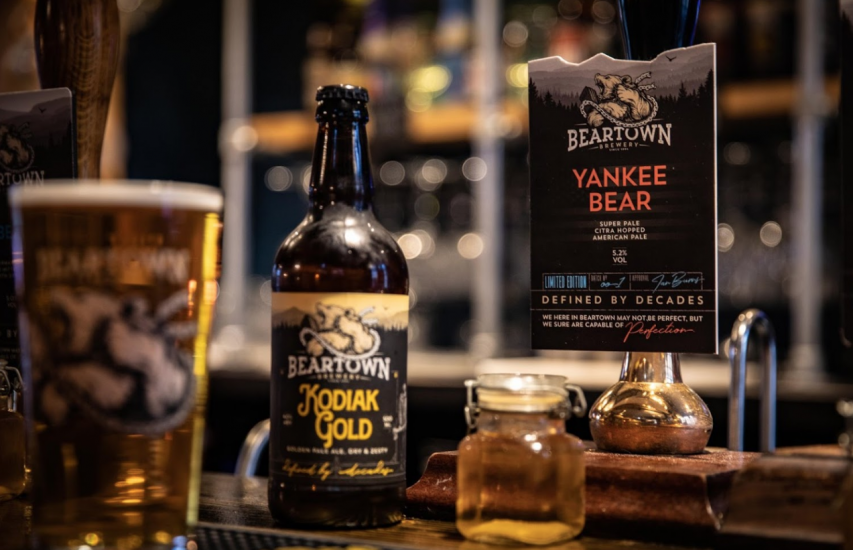 Calling all beer fans, it's time for another tap takeover. This time from Beartown brewery from Congleton, on Thursday 20th February.
The tasting will kick off at 7:30pm, where the Beartown boys will be guiding us through a range of different style cask ales whilst sharing information about their brewing process. Beartown are huge advocates of animal rights and supporters of bear welfare globally. Their charity partner is Animals Asia. Their mission is simple, and that's to put an end to Animal cruelty, including bear baiting worldwide. If this sounds like your perfect evening, we'd love to see you here.
Tickets are £20 and include 4 full pints and all your tastings for the evening and even some bar nibbles which will be provided from our talented chefs.
Spaces are limited, please give us a call on 01829 260183 to reserve your spot or book online below.
Look forward to seeing you there
Stuart and The Dysart crew
---
---

When you have completed the details above, please save them by clicking below.
Everything correct? If not, please update, resave and preview again. When ready, click here to make your purchase.
Required fields are marked with an asterisk (*)