Local Attractions
There's plenty to do in the area, you could make a day of it and visit a local attraction before or after you come to see us.
Middle England Alpaca Farm
Middle England Farm is a family run farm based in a picturesque spot near Henley in Arden, Warwickshire, with easy access to the M42, M6, Coventry, Birmingham and Stratford upon Avon. They specialise in Alpaca Walking Experiences for all. The farm is also home to goats, llamas, sheep, emus, horses, ponies, donkeys, chickens and ducks! When you come on an Alpaca Walking Experience you get to meet them all in a peaceful, unhurried way! 
From the Crabmill - 4.1miles to/from Middle England Alpaca Farm .
---
Umberslade Farm Park
At Umberslade Farm Park children of all ages can enjoy a number of farm-based activities. Hold, feed and stroke a variety of animals at our working family farm in Warwickshire. A fantastic family day out for all.
From the Crabmill - 7miles to/from Umberslade Farm Park .
---
Warwick Castle
Imagine a totally electrifying day out at Britain's ultimate castle. Where you can immerse yourself in a thousand years of jaw-dropping history – come rain or shine. Where ancient myths and spell-binding tales set your imagination alight, and your hair on end. Where princesses are pampered and maidens are wooed, as winners become true heroes and losers are confined to dark, dank dungeons to be forgotten for eternity. It could only be Warwick Castle.
From the Crabmill - 8.9miles to/from Warwick Castle .
---
Four Ashes Golf Centre
Four Ashes Golf Centre is a place for all of the family. They have an 18 hole Adventure Golf, 28 bay floodlight Driving Range, Cafe with Licensed bar and Function Room, Personal Training Studio, Golf Superstore, Club Repair service as well as a Golf Academy 3 friendly PGA Professional teachers for your golf.
From the Crabmill - 8.2miles to/from Four Ashes Golf Centre .
---
Sims Vintage Antique Centre
Sims Vintage Antiques Centre is full of a fascinating array of Antiques, Collectables, Memorabilia, Curios & interiors. They offer a wide range of stock from over 50 quality dealers. They pride themselves on offering a friendly and professional service to our dealers and customers alike. 
From the Crabmill - 0.5miles to/from Sims Vintage Antique Centre .
---
Shakespeare's Birth Place
From the Crabmill - 7.5miles to/from Shakespeare's Birth Place .
---
Jephson Gardens
Jephson Gardens is a beautiful formal Victorian park in the centre of Leamington Spa. It's the perfect place for a relaxing stroll or family picnic. Lots of colourful flowerbeds and interesting sculptures make for a great day out
From the Crabmill - 10miles to/from Jephson Gardens .
---
Midland Air Museum
An amazing collection of aircraft, all managed by people who clearly know what they are talking about. 
From the Crabmill - 17miles to/from Midland Air Museum .
---
British Motor Museum
This is the world's largest collection of Historic British cars. There are over 300 classic cars for you to explore from both the British Motor Industry Heritage Trust and the Jaguar Heritage Trust. They offer free tours and interactive family activities- plenty to keep everyone entertained.
From the Crabmill - 15miles to/from British Motor Museum .
---
Stratford Butterfly Farm
Come rain or shine enjoy the unique pleasure of discovering hundreds of the world's most beautiful butterflies flying in an exotic environment of tropical blossom with splashing waterfalls and fish filled pools. Situated in the historic market town of Stratford-upon-Avon.
From the Crabmill - 9.9miles to/from Stratford Butterfly Farm .
---
Packwood House
Packwood House, with its showcase gardens, is a splendid Tudor House which has gone full circle from being thoroughly modernized over the centuries to being restored to its Tudor grandeur by its 20th century owners. Although the house is a real delight, the 102-acre gardens are even more breath-taking.
From the Crabmill - 5.1miles to/from Packwood House .
---
Anne Hathaway's Cottage
This very special English cottage is set in a beautiful garden, where you will enjoy a relaxing stroll amid the old fashioned perfumed flowers and herbs evocative of old England. Next to the House is the orchard with a picnic area. If the weather and your schedule permit, why not enjoy the idyllic countryside a little longer, by taking a walk through the Shakespeare tree garden, or relax by the brook near the Jubilee Walk.
From the Crabmill - 7.9miles to/from Anne Hathaway's Cottage .
---
Shakespeare Gin Distillery
Ever wondered how gin is made? Join the distillery for a fun and informative tour around a working distillery in Stratford upon Avon. You will discover how gin is made, learn about its history, and experience the many different ingredients that are used. Followed by a tutored tasting of at least 3 Shakespeare Distillery spirits, finishing with a Gin & Tonic.
From the Crabmill - 8.2miles to/from Shakespeare Gin Distillery .
---
Royal Shakespeare Company
One of the world's best-known theatre ensembles, the Royal Shakespeare Company performs the works of Shakespeare, other renaissance dramatists and contemporary writers all year round in its home in Stratford-upon-Avon.
From the Crabmill - 9.7miles to/from Royal Shakespeare Company .

Information
Use the 'Eat Out to Help Out' scheme here.
Get a 50% discount on food and non-alcoholic drinks, up to a maximum of £10 discount per diner.
Valid every Monday, Tuesday and Wednesday between the 3rd and 31st August.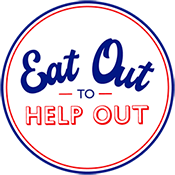 Keeping everyone safe amidst the Coronavirus pandemic
We have put some changes in place in order to keep everyone as safe as possible and so have moved our information section into a new page.
Click here for details of the changes we've made
Opening times
| Day | Open | Food served |
| --- | --- | --- |
| Monday | 11:30am - 11pm | 12noon - 9pm |
| Tuesday | 11:30am - 11pm | 12noon - 9pm |
| Wednesday | 11:30am - 11pm | 12noon - 9pm |
| Thursday | 11:30am - 11pm | 12noon - 9pm |
| Friday | 11:30am - 11pm | 12noon - 9pm |
| Saturday | 11:30am - 11pm | 12noon - 9pm |
| Sunday | 11:30am - 10pm | 12noon - 9pm |