Local Attractions
There's plenty to do in the area, you could make a day of it and visit a local attraction before or after you come to see us.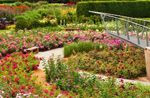 The Saville Garden
Wick Lane, Englefield Green, Surrey, TW20 0UU
Tel: 01784 435544 | Savill Gardens website
Open 10am to 6pm (summer times) 10am 4pm winter times.
Britain's finest ornamental garden
From the Bailiwick - about half a mile to/from Saville Gardens.
---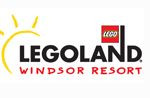 Legoland
Winkfield Road, Windsor, SL4 4AY
Tel: 0871 2222001 | www.legoland.co.uk
The LEGOLAND© Windsor Resort is an exciting day out with thrills and fun for the whole family
From the Bailiwick - about 9 miles to/from Legoland.
---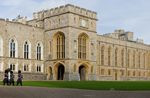 Windsor Castle
Windsor West Berkshire
Tel: 0207 7667304 | www.royalcollection.org.uk
Open 9:45am to 5:15pm.
is the oldest and largest occupied castle in the world and the Official Residence of Her Majesty The Queen
From the Bailiwick - about 12 miles to/from Windsor Castle.
---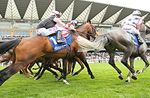 Ascot Racecourt
Ascot, Berkshire, SL5 7JX
Tel: 0844 3463000 | www.ascot.co.uk/
Open See their website for an up to date race calendar.
Ascot Racecourse is synonymous with quality, excellence and a truly memorable day out
From the Bailiwick - about 7 miles to/from Ascot Racecourt.
---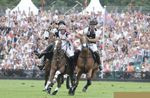 Guards Polo Club
Smith Lawn, Windsor great Park, Englefield Green, TW20 0HP
Tel: 0845 6028900 | www.keithprowse.co.uk
Open See their website for an up to date race calendar.
The Guards Polo Club is the polo club most closely associated with the British Royal Family
From the Bailiwick - about half a mile to/from Guards Polo Club.
---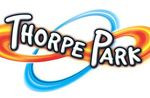 Thorpe Park
Staines Road, Chertsey, KT16 8PN
Tel: 0871 663673 | www.thorpepark.com
Open 10am to 6pm.
Thorpe Park Resort is an island like no other, with over 30 thrilling rides, attractions and live events
From the Bailiwick - about 6 miles to/from Thorpe Park.
---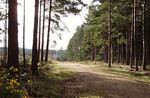 Swinley Forest
Swinley Forest, Bracknell, RG12 7QW
Tel: 07810 0259907 | www.thecrownestate.co.uk/media/289819/mountain-biking-routes-in-swinley-forest.pdf
The woods provide some of the best mountain biking in South-East England
From the Bailiwick - about 10 miles to/from Swinley Forest.
---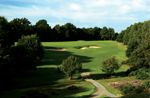 Wentworth Club
Wentworth Drive, Virginia Water, Surrey GU25 4LS
Tel: 01344 842201 | www.wentworthclub.com
Open 7:30am to 5pm.
Wentworth Club one of the world's finest golf and country clubs
From the Bailiwick - about 3 miles to/from Wentworth Clup.
---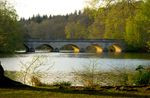 Virginia Water Lake
Virginia Water Surry GU25 4QF
Tel: 01753 860222 | www.theroyallandscape.co.uk
Open Open all year around, from dawn until dusk, depending on the seasonal Great Park opening times.
Virginia Water was first dammed and flooded in 1753. Until the creation of the great reservoirs, it was the largest man-made body of water in the British Isles
From the Bailiwick - about 2 miles to/from Virginia water lake.
---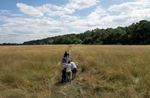 Runnymede National Trust
Windsor Road, Old Windsor, Windsor, Surrey, SL4 2JL
Tel: 01784 432891 | www.nationaltrust.org.uk/runnymede/
Open 9am to 5pm.
Today Runnymede is an ideal place to relax outdoors, or to pause and reflect on the history of the struggle for freedom
From the Bailiwick - about 3 miles to/from Runnymede National trust.
---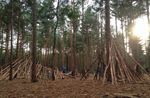 The Look Out Discovery Centre
Nine Mile Ride, Bracknell, Berkshire, RG12 7QW
Tel: 01344 354400 | www.bracknell-forest.gov.uk/thelookoutdiscoverycentre
Open 10am to 5pm.
The Look Out is a great day out for all the family, with the main attraction being the interactive science exhibition which has over 90 activities where everyone can get their hands stuck in to understanding science
From the Bailiwick - about 10 miles to/from The Look Out Discovery Centre.
---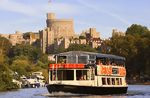 French Brothers Boat Trips
The Clewer Boathouse, Clewer Court Road, Windsor Berkshire, SL4 5JH
Tel: 01753 851900 | www.frenchbrothers.co.uk/
Open 10am to 5pm.
Based on the Thames, French Brothers, take passenger boats from Windsor, Runnymede and Maidenhead, to explore the beauty of the idyllic villages and wildlife along the river
From the Bailiwick - about 11 miles to/from French Brothers Boat Trips.
---
Information
Opening times
| Day | Open | Food served |
| --- | --- | --- |
| Monday | 9am - 11pm | 9am - 9pm |
| Tuesday | 9am - 11pm | 9am - 9pm |
| Wednesday | 9am - 11pm | 9am - 9pm |
| Thursday | 9am - 11pm | 9am - 9pm |
| Friday | 9am - 11pm | 9am - 9:30pm |
| Saturday | 9am - 11pm | 9am - 9:30pm |
| Sunday | 9am - 10:30pm | 9am - 9pm |
Brunch served all week
We serve brunch daily from 9am - 11am. The perfect spot to enjoy a pre (or post - get the exercise done first) walk, coffee or breakfast. Our daily menu is then served from midday
The terrace
Our popular terrace tables are allocated on a first-come-first-served basis. To order you can pop to the bar or enjoy table service from a member of crew.
Children and Minors
Whilst primarily an adult's environment we welcome children of the well behaved variety. We have changing facilities, a children's menu and some high chairs available - please advise if you require a high chair when you book.
Prams
Due to the physical limitations of the building, unfortunately we cannot accommodate prams inside at any time. However we do offer space for safe keeping at the rear of the pub, which is under cover from all the elements. Sorry for any inconvenience.
Parking
We unfortunately do not have our own parking but there are 25 spaces a short one-minute walk from the pub. There is a car park that has lots of space, however it is owned by Windsor Great Park and you do need a yearly pass, you can obtain this through their website.
You can also park at the Savill Garden car park for a small charge and it is a pleasant twenty-minute walk through Windsor Great Park to get to us!
Bookings
We welcome bookings (they are advisable at the weekend in particular), but we also try to make sure that there is room for customers who are not able to book in advance, so if you have not made a reservation, it's not the end of the world. If there are no tables free we run a waiting list from behind the bar.
Please make bookings via calling or using our online bookings calendar on our home page. Unfortunately we are not able to take bookings via email.
Sadly due to our operation we are not able to cater for very large parties or groups.
Service
First off, life revolves around the bar, so that's where to head for drinks, menus and to find out where you're sitting if you've booked.
If a table isn't reserved you're welcome to sit at it and have a bite to eat or drink. If you can't find a table, ask and we'll try to find you one.
Food ordering:
We offer full table service in all areas or you are more then welcome to pop up to the bar and order there.
Disabled access
While we have ramped wheelchair access to the pub, due to the physical constraints of the building unfortunately our toilets are rather compact and not wheelchair friendly.
Many apologies: this is not as we would wish it.
Taxis
Virginia Water Cars: 01344 842500
Gemini Cars (Egham): 01784 47 11 11
Ascot Cars: 07990 972454
Accommodation
Savill Court Hotel: 01784 472000
The Royal Standard: 01344 841837
Hydeaway House: 01784 436048
Meal Tickets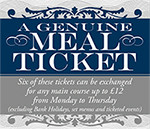 Click here for all you need to know about meal tickets.